Jonathan Meese is a German artist born in 1970.
In 1998 he participated to the Berlin Biennale, exhibiting the installation titled "Ahoi der Angst", a photographic collage dedicated to Marquis de Sade. In 2003, thanks to his friend and artist Daniel Richter, the Contemporary Fine Arts gallery in Berlin organized a solo exhibition titled "Young Americans" and in 2004 a double solo show "Spezialbilder Jonathan Meese / Albert Oehlen". In 2014 the Miami Museum of Contemporary Art (MoCA) presented his first major exhibition in the United States. His work is featured in several international museums including the Georges Pompidou Center in Paris, the Hall Art Foundation in New York, the Musées de la Ville de Strasbourg, the Stedelijk Museum voor Actuele Kunst (S.M.A.K.) in Gent, and in important private collections such as the Rubell family collection and the De La Cruz collection in Miami.
Halfway between expressionism and actionism, Meese's art combines painting, sculpture, installations and performances. The constant mix of historical, legendary and science fiction references with depictions of different characters represent all the different aspects of his personality. In his work, the combination of grotesque and humorous, familiar and absurd, bring to life strong aesthetic combinations and compelling narratives.
Meese is mainly known for his concept of the Dictatorship of Art, "Die Diktatur der Kunst". According to him, the artist has no choice but to follow what must be done, what Art orders him to do. It does not matter who is the "servant" or who produced an action under the command of Art. It is a play, an act of submission to the feverish power of creativity.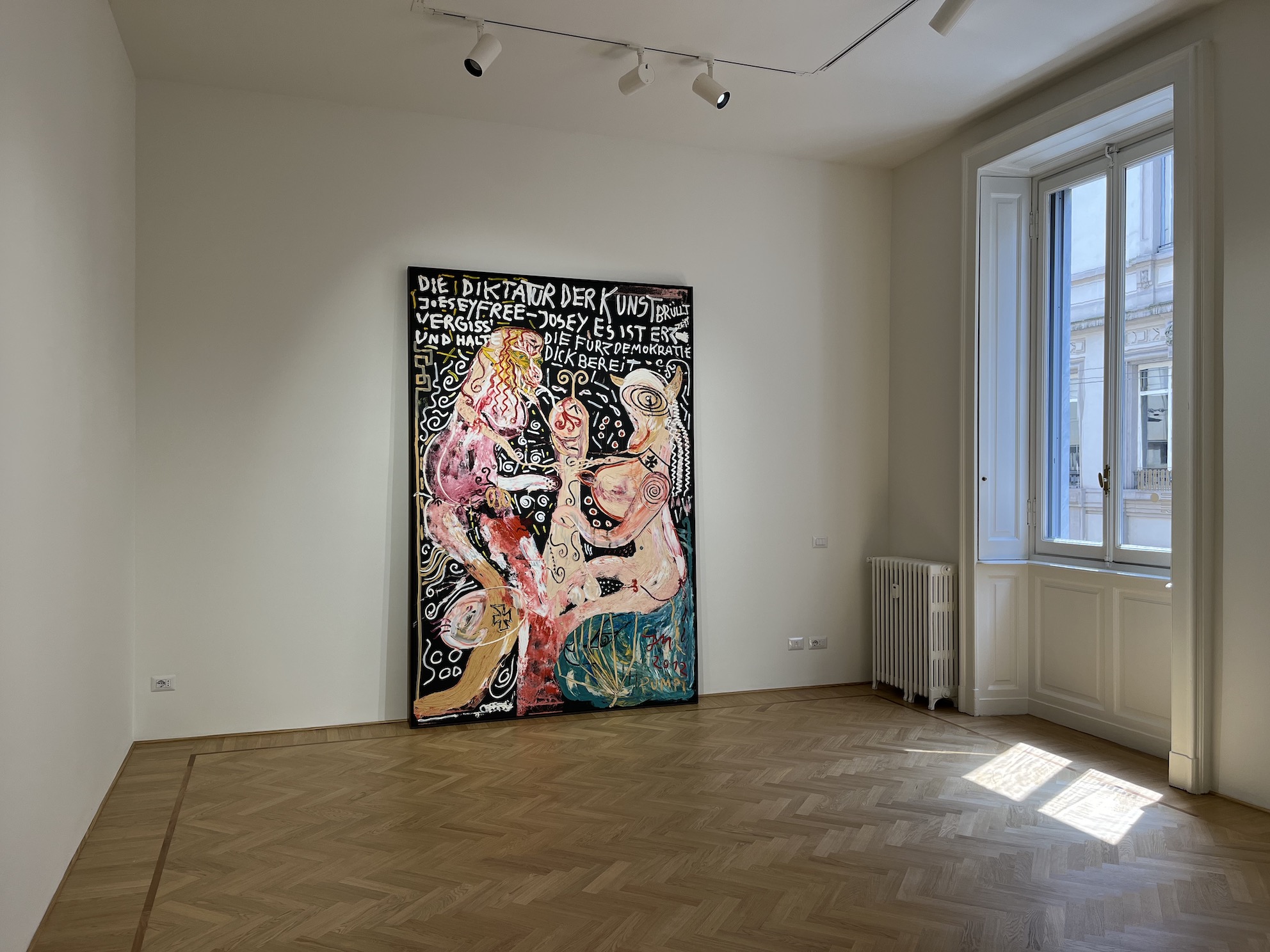 Installation view, Studio Gariboldi
This large painting, with powerful themes and arrogant expressiveness, is resolved by Meese in a harmonious way. The artist created a fusion of homogeneous and composed tones screamed by color and subject. An absolutely personal way of expression is combined with a unique voice.
Definitely a fully successful piece.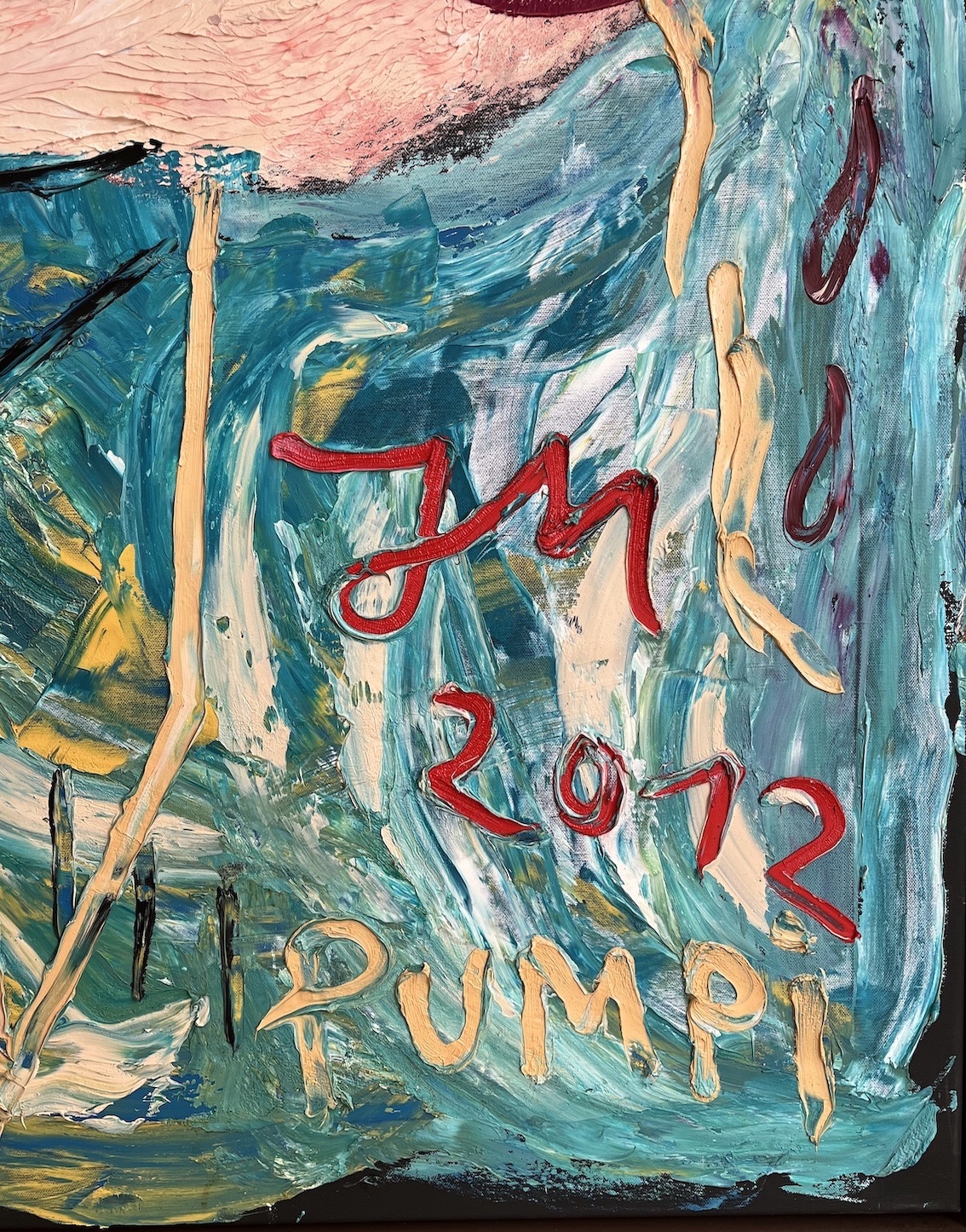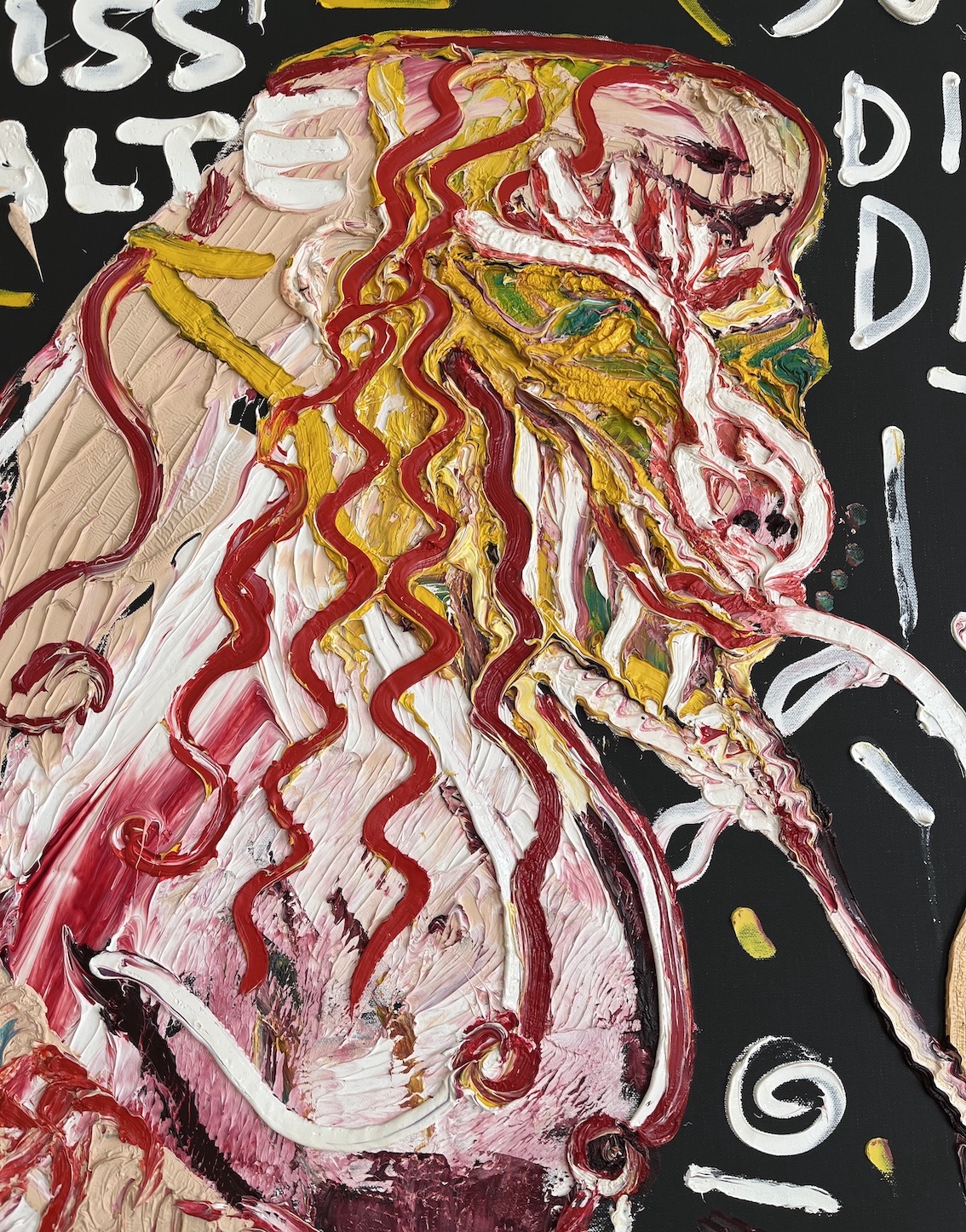 "Art decides what to do. The choice of colors is made by the colors themselves. The evolution of art is the evolution of the future itself." Jonathan Meese, Interviewmagazine, 2011