Alfred Manessier (France, Saint-Ouen 1911 – Orléans,1993) is an informal painter, engraver and designer of stained glass windows for churches, stage and costume designer, considered one of the great protagonists of the Ecole de Paris.
In 1929 he enrolled in architecture, but soon decided to switch to fine arts and studied at the Academie Ranson in 1935. During these years, Manessier was chosen, together with Robert Delaunay and fifty other painters, to participate in the elaboration of the Pavillon de l'Air et des Chemins-de-fer built for the Paris International Exhibition of 1937.
In 1941, the artist took part in the exhibition 'Vingt peintres de tradition française' at the Braun Gallery in Paris.
In 1947 he produced stained glass windows for a church in Breseux and in 1949 a tapestry for a monastery.
After the Second World War, Manessier began to assert himself within the international art market, winning First Prize at the Sâo Paulo Art Biennial in 1952; First Prize at the Carnegie Institute of Pittsburgh in 1955; First Prize for Painting and Prize of the Catholic Liturgical Institute at the 31st Venice Biennale in 1962.
Alfred Manessier created works that can be defined as lyrical abstractionism, i.e. an abstract language elaborated in order to convey subjective and spiritual content, at the same time showing an interest in Art Informel. Through abstract images, titles and symbols, his paintings also convey religious meanings. We can also consider him an 'abstract landscape painter', who simultaneously portrays the light of the North (Bay of Somme, Flanders, Holland, Canada, Sweden), the South (Provence, Spain, Algeria) and many other places (Beauce, Brittany, Jura). Through his art, he became a witness to the injustice and tragedy of his time, painting canvases with political subjects. The events in Budapest inspired him Requiems (1956, during the Hungarian Revolution), in other of his works we find references to the Algerian War and the Vietnam War, in others his support for the struggle for the rights of black Americans.
He used different techniques for his artistic creations: stained glass windows (more than 200), tapestries, monumental animation works, paintings and works on paper.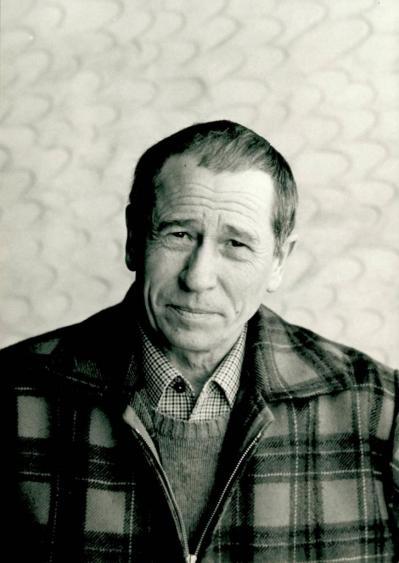 © Alfred Manessier (1911)
SELECTED SOLO EXHIBITIONS
2021
Alfred Manessier: La Couleur ,Galerie Antoine Laurentin ,Paris, France
2019
Alfred Manessier: En couleur et en noir et blanc ,Galerie Antoine Laurentin ,Paris, France
2018
Alfred Manessier ,Bechtler Museum of Modern Art ,Charlotte, North Carolina, USA
website being updated
SELECTED GROUP EXHIBITIONS
2023
Protean: Art & Architecture in Post-War France ,Hanina Fine Arts ,Mayfair, London, UK
2022
7 Peintres En Quête De Spiritualité ? ,Galerie Arnoux ,6e, Paris, France
7 Peintres en Quête de Spiritualité? ,Galerie Arnoux ,6e, Paris, France
Liberte: Salon de Mai ,Hanina Fine Arts ,Mayfair, London, UK
International Artists: Made in France VIII ,Galerie Jean-Claude Bergeron ,Ottawa, Ontario, Canada
2021
The Hour of Reckoning ,Henie Onstad Art Center ,Høvikodden, Norway
2020
ONLINE: Unpacking: From Shelter to Light ,Studio Gariboldi ,Milan, Italy
Acquisitions Récentes et Oeuvres Inédites: Abstraits des Années 50 ,Galerie Arnoux ,6e, Paris, France
2019
La chapelle d'Hem, commande d'un patron esthète roubaisien ,La Piscine Museum, Roubaix ,Roubaix, France
Traverser la lumière ,La Piscine Museum, Roubaix ,Roubaix, France
2018
Lost, Loose and Loved: Foreign Artists in Paris 1944-1968 ,Museo Nacional Centro de Arte Reina Sofía ,Madrid, Spain
Traverser la Lumière ,Musée Granet ,Aix-en-provence, France
2017
20 années La Capitale Galerie ,La Capitale Galerie ,1e, Paris, France
Jean Le Moal & Alfred Manessier: Regards croisés ,Galerie Antoine Laurentin ,Paris, France
Corps et Ames ,Jeanne Bucher Jaeger, Marais Space ,Paris, France
2016
Dialogue VII ,Jeanne Bucher Jaeger, St Germain Space ,Paris, France
2012
Strangers – Between Art Informel and Pop Art: Works from the GAM Collection ,GAM, Galleria Civica d'Arte Moderna e Contemporanea Turin ,Torino, Italy
2010
Works from the Weisfield Collection ,MIT List Visual Arts Center ,Cambridge, Boston, Massachusetts, USA
website being updated