Gérard Ernest (Switzerland, Sainte-Croix, 1896 – France, Paris, 1986) is a painter that together with Hans Hartung and Pierre Soulages was a pioneer of lyrical abstraction.
When he was 20 years old he moves to Paris to study in the 'Ecole des Arts Décoratifs' and in 1918 he joins the 'Ecole des Beaux-Arts' in the studio of Fernand Cormon, whose pupils include names like Vincent Van Gogh, Henri de Toulouse-Lautrec and Emile Bernard.
In the year 1920 he exposes his first personal exhibition in the Léopold Robert Gallery, in Neuchâtel. Schneider definitely settles down in France in 1922. Starting from the middle of the 20's the artist participates in numerous collective expositions, (Salon d' Automne, des Surindépendants, de Mai, des Réalités Nouvelles).
In 1948 Schneider is invited to participate in the Venice biennale, year in which he obtains his French citizenship, and where he will expose again in 1954 and 1966. His art evolves and passes through different stages until 1944, changing from surreal art until lyrical abstraction art. In 1946 he takes part in the collective exhibition in the Denise René Gallery in Paris, which is the first post-war lyrical abstraction art exhibition.
Starting from the 50's, together with Hartung and Soulages, Schneider will occupy a prominent place between second generation abstract artist. Opposing the style of geometrical abstraction, his 'stylistic code' identifies in what is called lyrical abstraction, of which he is one the initiators.
In 1955 Gérard Schneider signs a contract of exclusiveness with the New Yorker Samuel Kootz, key figure of the promotion of the abstract expressionism in the United States.
Schneider in addition to painting will produce graphic works (engravings and lithographs).
Between the numerous and prestigious institutional collections is which he is represented, there are also Modern Art Museums of: Bruxelles, Paris, New York, Milan, Rome, Rio de Janeiro, Philips Collection of Washington, Walker Art Center of Minneapolis and the Kunsthaus of Zurich.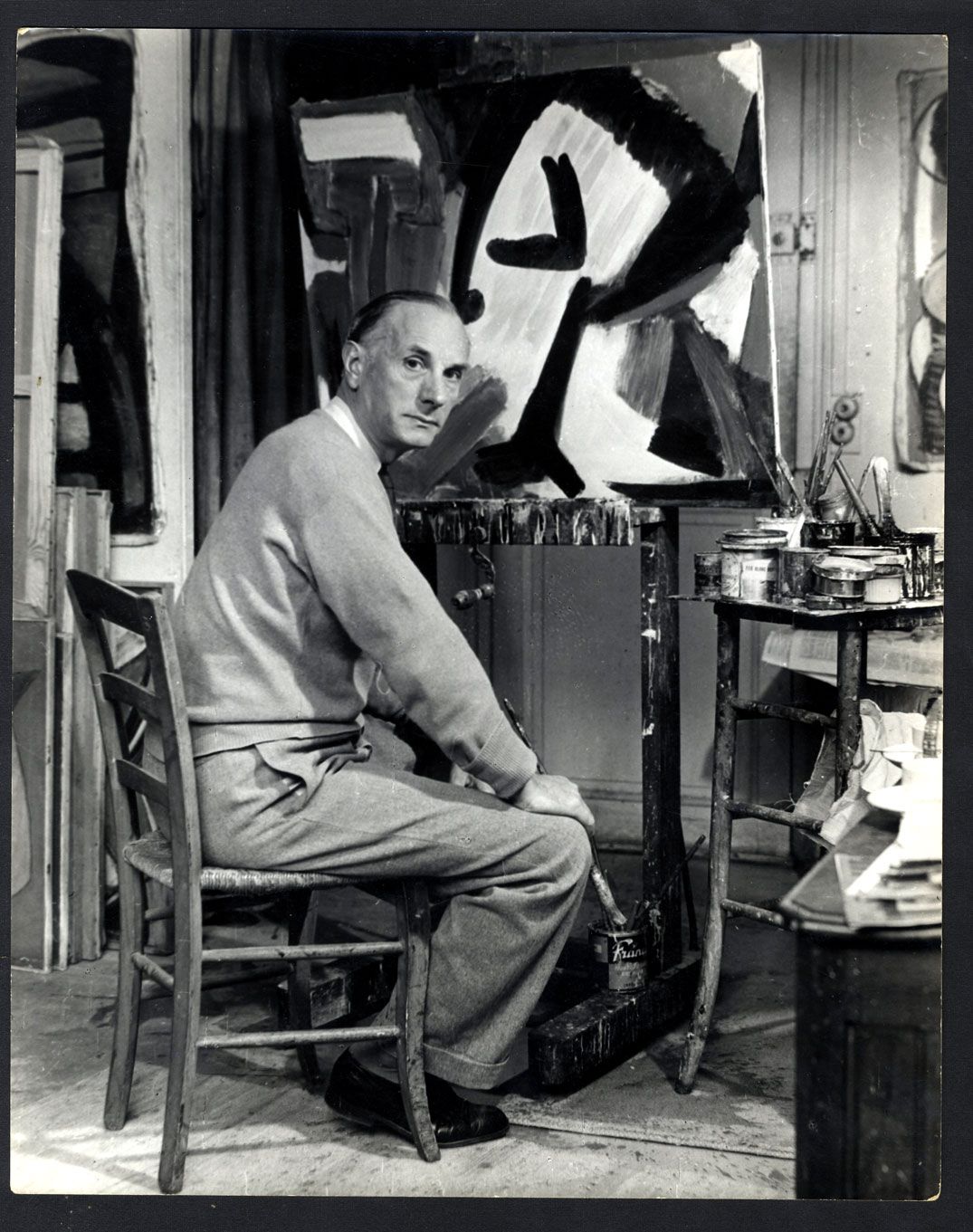 © Gérard Ernest Schneider (1896)
SELECTED SOLO EXHIBITIONS
2022
Lorenzelli Arte, Milano (Marzo | Aprile)
Lorenzelli Arte, Milano (Giugno | Ottobre)
Galerie Perrotin, Parigi (Ottobre | Dicembre)
Galerie Diane de Polignac, Parigi
2020
Galerie Diane de Polignac, Parigi
VV8, Reggio Emilia (in collaborazione con Lorenzelli Arte)
Galerie Alienor Prouvost, Bruxelles
2017
Galerie Diane de Polignac, Parigi
2015
Galleria d'Arte Bergamo, Bergamo (in collaborazione con Lorenzelli Arte)
2014
Galerie Diane de Polignac, Parigi
Galerie Bertrand Trocmez, Clermond-Ferrand, Francia
2013
Galleria Spazia, Bologna (in collaborazione con Lorenzelli Arte)
Musée del Beaux Arts d'Orléans, Orléans, Francia
2012
Lorenzelli Arte, Milano
Galerie Artvera's, Ginevra, Svizzera
2011
Musée d'Art & d'Histoire, Neuchâtel, Svizzera
2008
Galleria Maggiore, Bologna (in collaborazione con Lorenzelli Arte)
2006
Fundación BBK, Bilbao, Spagna
Musée de Millau, Millau, Francia
1998-2005
Travelling retrospective in France, Angers, Bourges, Clermon-Ferrand, Cahors, Carcassone, Montbéliard, Quimperlè, Le Mans, Millau, Mets
1993
Espace Saint Jean, Melun, Francia
Maison de la Culture, Nevers, Francia
1992
Palais de Festivals, Biarritz, Francia
Musée Hébert, Grenoble, Francia
Château d'Ambroise, Francia
1991
Scène Nationale, Cherbourg, Francia
Espace Athanor, Guérande, Francia
1990
Galleria Tega, Milano
Musée Pierre von Almen, Closel Bourbon Thielle-Wavre, Svizzera
Galerie Prazan-Fitoussi, Parigi
Galerie Proarta, Zurigo, Svizzera (in collaborazione con Lorenzelli Arte)
Galerie Heyran, Parigi
1989
Lorenzelli Arte, Milano
Galerie Vega, Parigi
Fondation Vasarely, Aix-en-Provence, Francia
Galerie Prazan-Fitoussi, Francia
1988
Maison des Princes, Pérouges, Francia
Galerie Heyram, Parigi
Galerie Royal Fine Arts, Ginevra, Svizzera
Galerie Léa Gredt, Lussembrugo
Galerie ML Muller, Auvernier, Svizzera
Galerie Centre d'Art Contemporain, Evry, Francia
1987
Galerie Heyram, Parigi
Lorenzelli Arte, Milan, Italy
Leggi tutto
SELECTED GROUP EXHIBITIONS
2017
Le Geste et la Matière – Une abstraction "autre" – Paris 1945-1965, Fondation Clément, Le François, Martinique, Francia
2012
Gérard Schneider, Abstrait Lyrique, Lorenzelli Arte, Milano
2011
Les Sujets de l'Abstration, Peinture non figurative de la II École de Paris (1946-1962), Musée Rath, Ginevra, Musée Fabre, Montpellier
2010
Sussurro…Whisper, Lorenzelli Arte, Milano
2009
Red, Lorenzelli Arte, Milano
2007
Tredici Artisti. Tredici Proposte, Lorenzelli Arte, Milano
2006
L'Envolée Lyrique, Parigi 1945-1956, Museo del Lussemburgo
2004
GaMec, Galleria d'Arte Moderna e Contemporanea di Bergamo, Bergamo
2003
Anni '70, '80, '90, Lorenzelli Arte, Milano
2001
Galleria Open Art, Prato
1999
Galerie Maulberger, Monaco di Baviera
1997
Made in France, MNAM, Centre Pompidou, Parigi
1995
Tutti gli artisti della Galleria, Lorenzelli Arte, Milano
1992
Abstraction-Figuration, nécessitè de la peinture, Biarritz, Cherbourgh, Neves
1995
Tutti gli artisti della Galleria, Lorenzelli Arte, Milano
Leggi tutto