Jean Michel Atlan is a French painter. He was born in Constantine (Algeria) in 1913 and moved to Paris in 1930 to study philosophy at the Sorbonne. At a very young age, the artist wrote poems of a surreal nature and later illustrated them with simple drawings.
In 1941, he began to devote himself to painting as a self-taught artist, preferring the expressionist style.
In 1942, he was arrested due to his Jewish origins and his political activism in the French Resistance. Released from prison in 1944, he began his artistic career by exhibiting in group and solo shows, first of all the group show at the Salon des Surindépendants in Paris (1944) and the solo show at the Galerie Denise René, also in Paris, in 1946.
In the same year, Atlan's abstract expressionist language led him to join the Cobra art group, a name invented during a meeting of the members in a café in Paris and made up of the acronym of the names of three cities, Copenhagen, Brussels and Amsterdam, the capitals of the nations to which the members belonged.
This new group was formed by the artists Karel Appel, Constant, Corneille, Christian Dotremont, Jasper Jorn and Joseph Noiret, who, unlike the Surrealist movement, became advocates of complete freedom of form and colour in art. Atlan thus concretised his own personal language through the fusion of expressionist and surrealist elements, giving rise to his own informal and gestural style of painting tinged with magical symbolism of an African matrix, with pre-Columbian reminiscences.
Atlan's paintings, also thanks to the influence of the Cobra group, were characterised by abstract forms reminiscent of the animal world. In 1955 his works, including Le Kahena and Composition, were exhibited at the Gallerie Charpentier in Paris. In 1956 Atlan consolidated his painting style, the canvases are defined by a dark, thick black graphism and outlined by curved elementary forms. Atlan's work acts on the depths of the collective unconscious, on the symbolism of magical signs.
During the 1950s, the artist's works were enthusiastically received in France, England, Japan and the United States.
The artist died on 12 February 1960, and was buried in Montparnasse Cemetery. At this time, Atlan was considered an important member of the 'Nouvelle École de Paris'.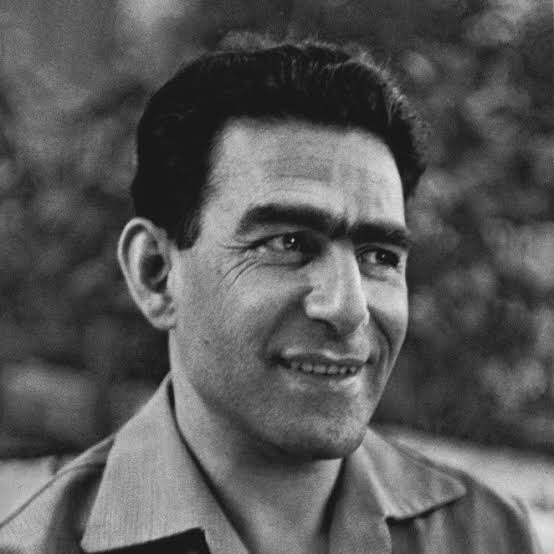 © Jean Michel Atlan (1913), Copyright Martel Greiner
SELECTED SOLO EXHIBITIONS
2019
Jean-Michel Atlan et la Nouvelle École de Paris, SETAREH, Düsseldorf, DE
2008
Galerie Jacques Elbaz, Paris FR
1989
Galerie Enrico Navarra, Paris, FR
1988
Galerie Bernard Cats, Brussels, BE
1987
Atlan; les litographies des années
1945 à 1959, Galerie La Hune, Paris, FR
1986
Retrospective Atlan, premières périodes
1940-1954
Musée des Beaux-Arts, Nantes, FR
1982
Troisième Hommage à Atlan, Salon Corner, Copenhagen, DK
1980
Retrospective Atlan, Musée national d'Art moderne, Centre Georges-Pompidou, Paris, FR
1971
Galerie Saint-Léger, Geneva, CH
1969
Deuxième Hommage à Atlan, Salon Corner, Copenhagen, DK
1966
Galerie Tanya Bing, Cannes, FR
1965
Mobilier national, Manufacture nationale des Gobelins, Paris, FR
1964
Retrospective Atlan, Tel Aviv Museum of Art, Tel Aviv, IL
1963
Retrospective Atlan, Musée national d'Art moderne, Paris, FR
1962
Exhibition of the work Atlan, les miroirs du roi Salomon,
1960
Recent Paintings and Gouaches, The Contemporaries Gallery, New York, US
1959
Galerie Roux-Malaval, Lyons, FR Kaplan Gallery, London, GB
1958
Czwiklitzer Gallery, Cologne, DE
Galleria del Naviglio, Milan, IT
1957
Galerie Dupont, Lille, FR Palais des Beaux-Arts, Brussels, BE
Musée Picasso, Château Grimaldi, Antibes, FR
1956
Galerie Bing, Paris, FR
1955
Galerie Charpentier, Paris, FR
1949
Sandri gallery, Venice, IT
1947
Galerie Maeght, Paris, FR
Galerie Maeght, second exhibition organised at Hôtel du PontRoyal, Paris, FR
1946
Galerie Denise René, Paris, FR
1944-1945
Galerie L'Arc-en-Ciel, Paris, FR
SELECTED GROUP EXHIBITIONS
2021
The Privilege of Painting: 20th Century Masters, SETAREH, Düsseldorf, DE
Art of Another Kind: A new Approach to Post-War Abstraction, SETAREH, Düsseldorf, DE
2020
Art Cologne at the Gallery: From Minimal to Expressionism, Exposition internationale d'art expérimental, Palais des BeauxArts, Liège, BE
Salon du Jazz, Paris, FR
1950
Art Club, Galerie de France, Paris, FR
1949
Do Figurativismo ad Abstracionismo, Museum de Arte moderna, São Paulo, BR
Egon Günther gallery, Mannheim, DE
1948
Art Club, Vienna, AT
1947
Sur quatre murs, Galerie Maeght, Paris, FR II Salon des réalités, Paris, FR
L'Imaginaire, Galerie du Luxembourg, Paris, FR
1946
Salon des réalités nouvelles, Paris, FR
1945
Salon des Indépendants, Paris, FR
Galerie Ariel, Paris, FR
1944-1945
one of the outstanding events of the period, Salon des Surindépendants, Paris, FR
Galerie L'Esquisse, Paris, FR