Pin-up Girl by Peter Blake was exhibited at the Robert Fraser Gallery in 1965. Robert Fraser, artist's dealer since 1963, showcased the painting in the part of the exhibition dedicated to the Pin-ups. The work portrays Jayne Mansfield, showgirl and actress, sex symbol with an explosive physique, rival of Marilyn Monroe. She was photographed and reproduced on the pages of women's magazines as well as in Playboy.
Jayne Mansfield was the first Hollywood star to be filmed topless in the film Promises in 1963. Allegedly, Blake chose one of the images and reproduced it on canvas.
Pin-up Girl
is a small painting that represents one of the main themes of the British artist. Constant references to the cultural tendencies want to underline the influence of the clichés produced by a society invaded by the mass media and how it affects the human experience. As Robert Fraser wrote, Blake "finds human warmth where others find only cliché and exploitation".
Sir Peter Thomas Blake was born in 1932 in Datford, Kent. He is a British painter, sculptor, illustrator and printmaker. Considered a pioneer of the Pop Art, he is best known for co-creating with the artist Jann Haworth the sleeve design for the Beatles' album Sgt. Pepper's Lonely Hearts Club Band.
He attended the Gravesend School of Art, where he studied Graphic Art, and then moved to the Royal College of Art in London, where he graduated in 1956. In these years the elements of the pop culture such as comic books, posters, advertising, music, magazines and cinema began to appear in his works. Between 1955 and 1957, Blake created On the balcony, one of his most important works that became an iconic piece of British Pop Art. After receiving the Leverhulme Research Award to study popular art, he traveled extensively throughout Europe. Upon his return to London, he continued his artistic research on the icons of the mass media, creating homages to stars like Marilyn Monroe, Brigitte Bardot, Elvis Presley and Jayne Mansfield.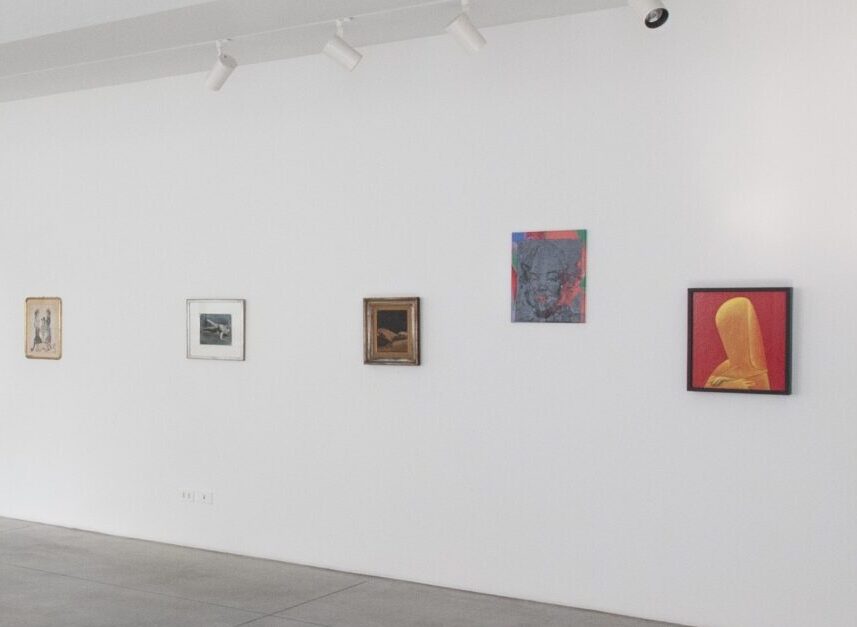 Exhibition "WOMANHOOD", Studio Gariboldi, Milan 2021
In 1962, the Portal Gallery in London organized his first solo show, followed by Robert Fraser Gallery in 1965 and by Leslie Waddington Prints in 1969. That same year, the City Art Gallery in Bristol inaugurated a retrospective exhibition dedicated to the artist. In 1983, Tate Gallery will do the same. In 1981, Blake was elected a member of the Royal Academy and was knighted in 2002. In 2007, Tate Liverpool held the exhibition Peter Blake: A retrospective, showcasing artist's iconic works and latest projects. Sir Peter Blake lives and works in the district of Chistwick, London.
Exhibition catalogue, Robert Fraser Gallery, 1965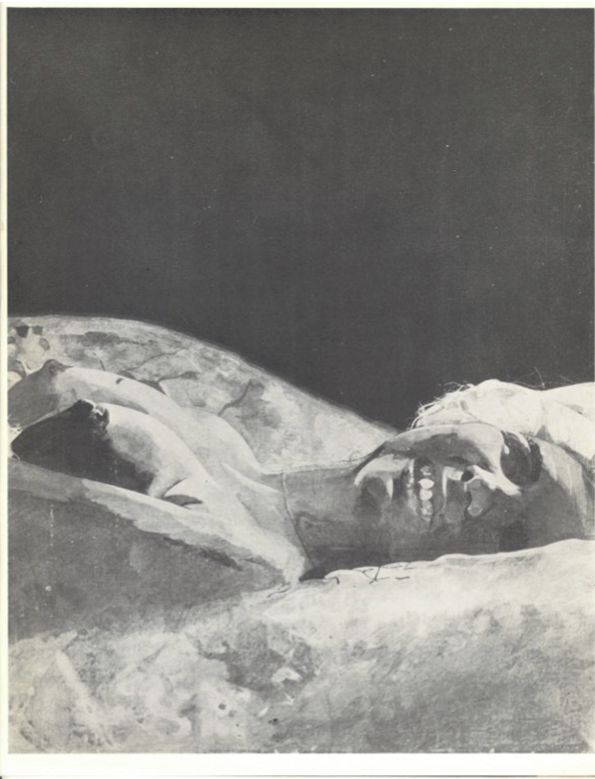 Ill. exhibition catalogue, Robert Fraser Gallery, 1965
"People say, "Why do you paint?" and I say, to make magic." Peter Blake